100% of our EHOVE Drivers Ed class passed the course! 😃💯🚘 Three of our students already received their licenses. Having a license is an asset to teens who want to work and gain experience in their future career field. This course will be available to students again next school year. 👍 #EHOVEproud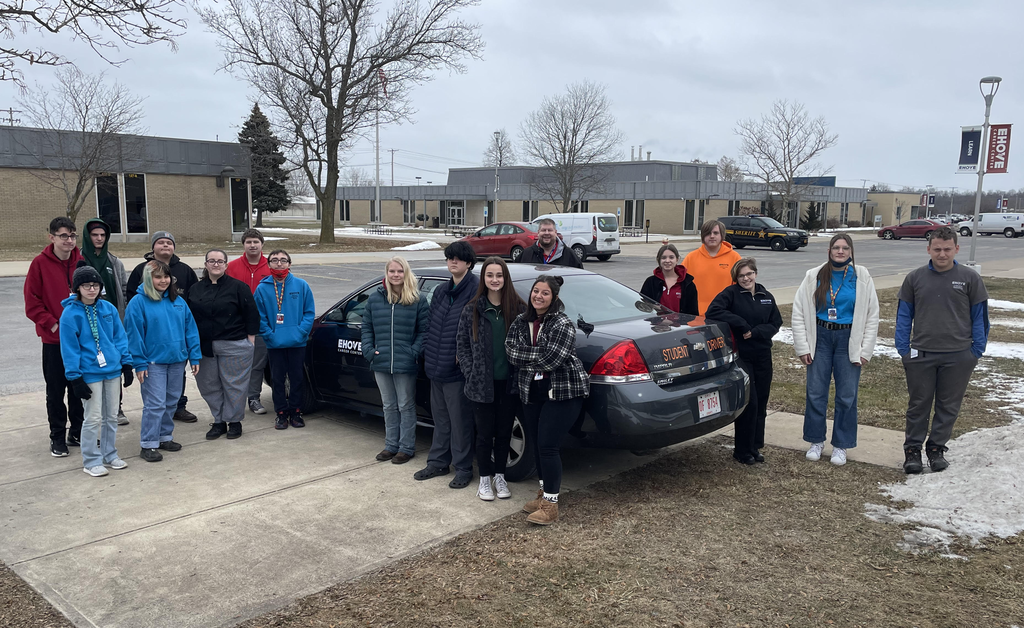 Congratulations to Kaitlyn Gum, EHOVE Criminal Justice and New London Local Schools student, for placing second in shot put at the Division III state championship meet at Jesse Owens Memorial Stadium in Columbus! 🥈👏 She also recently broke a 40-year-old program record when she threw for 42-1 in a home meet.

EHOVE Visual & Interactive Media student Morgan Shelton (Huron HS) created the winning t-shirt design for the Mapletree Road Race! Her efforts won her a $250 prize. ⭐👍🤩 Great job, Morgan!
Ms. Reed-Brown welcomed Principal Strohl to campus today 📚🤓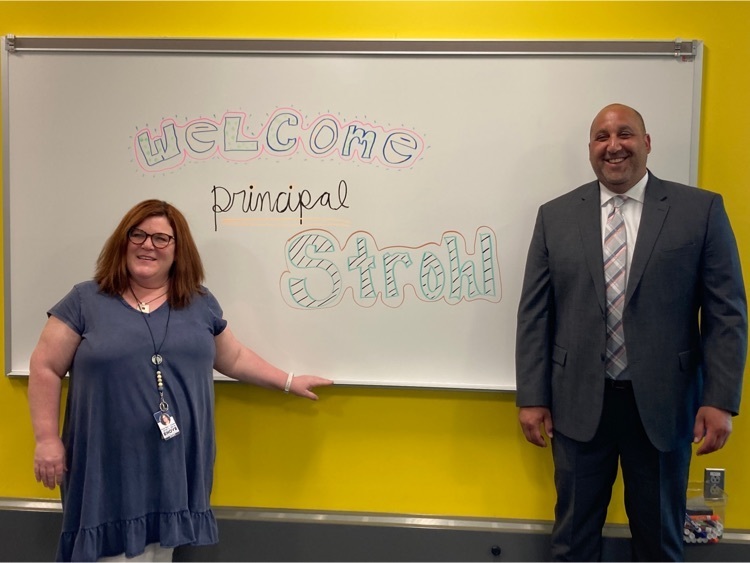 EHOVE students recently participated in the SkillsUSA Ohio state competition to demonstrate their career-tech skills! 👏 Congratulations to the following five students who won gold medals and are advancing to the national competition:

Mrs. Bickley's physics and physical science classes went to Cedar Point for their annual Physics, Science and Math Day. Students calculated velocity and acceleration while enjoying the park. 🎢😀 #MotivationalMonday #EHOVEproud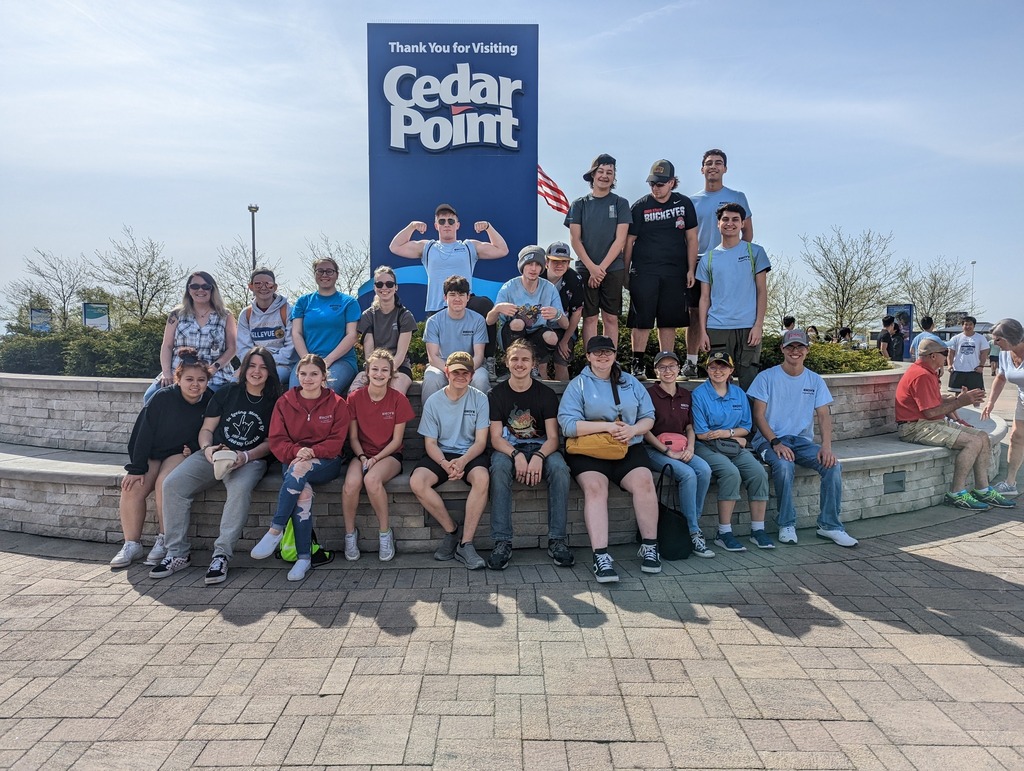 Thank you to our students and staff who participated in the bloodmobile! In total, they collected 58 units of blood. 🩸 You should be proud of your life saving contributions! #EHOVEproud

Senior Signing Day: Congratulations to our seniors who: are enlisting in the military, entering the workforce, completed a work-based learning experience and are continuing employment post-graduation. We are #EHOVEproud, and wish you all the best! 🎉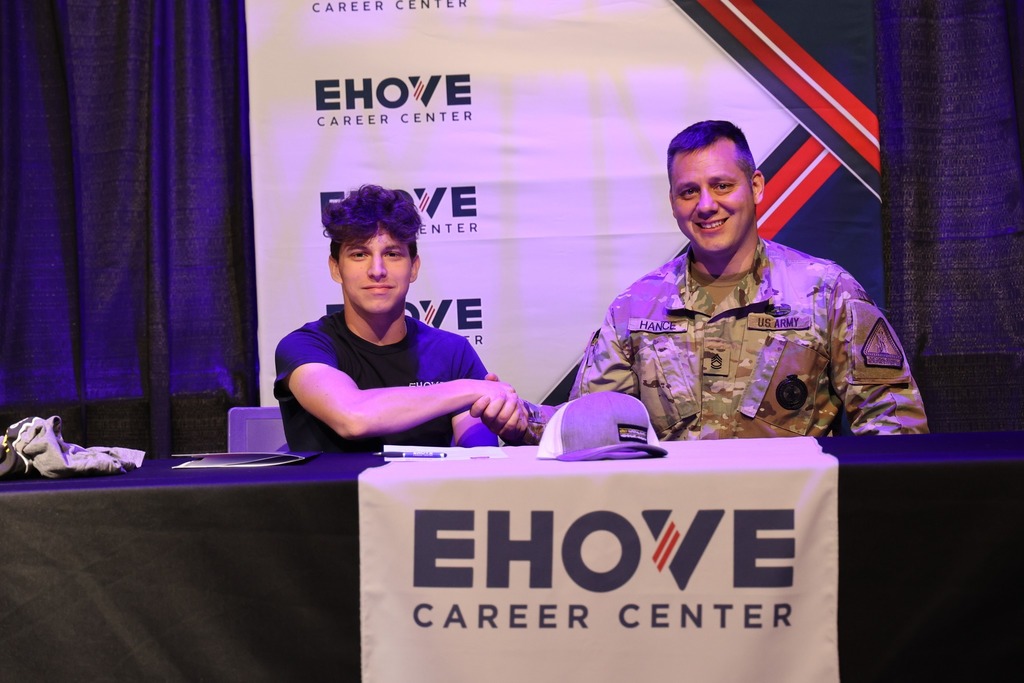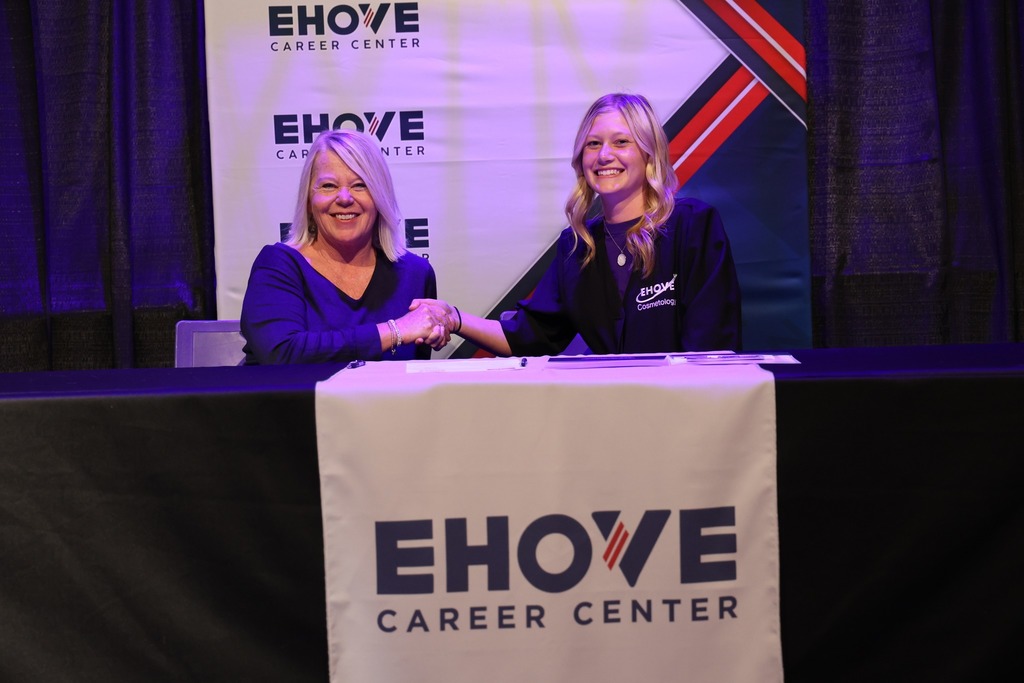 Congratulations, graduates! 🎓🎉 LPN to RN Diploma Program, Esthetician, Massage Therapy, Medical Assistant with Phlebotomy and Surgical Technology students graduated on April 28, 2022!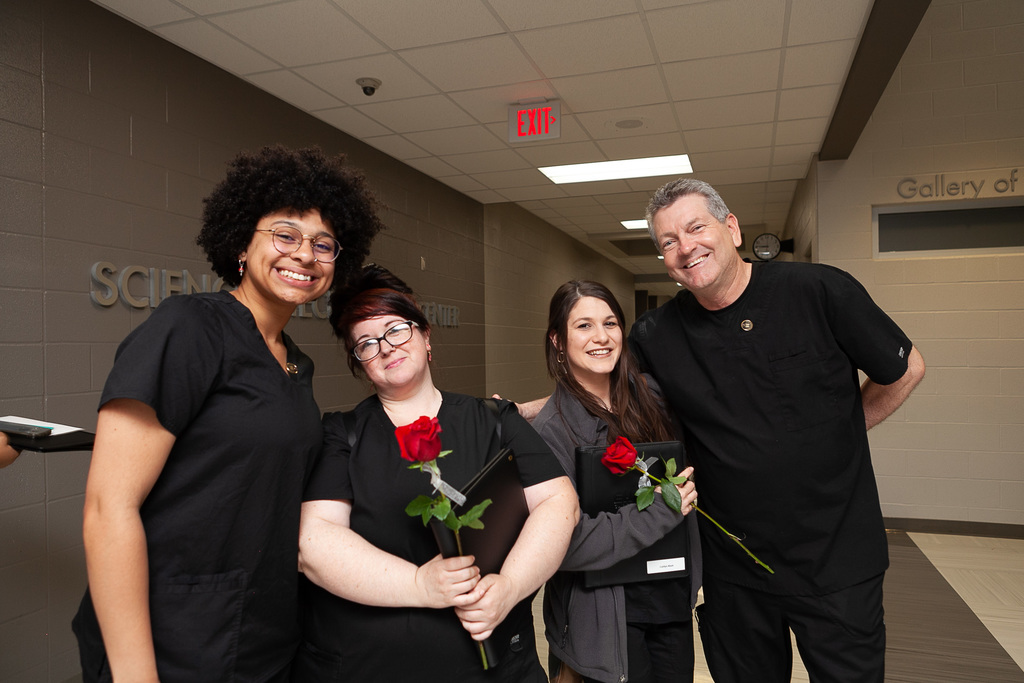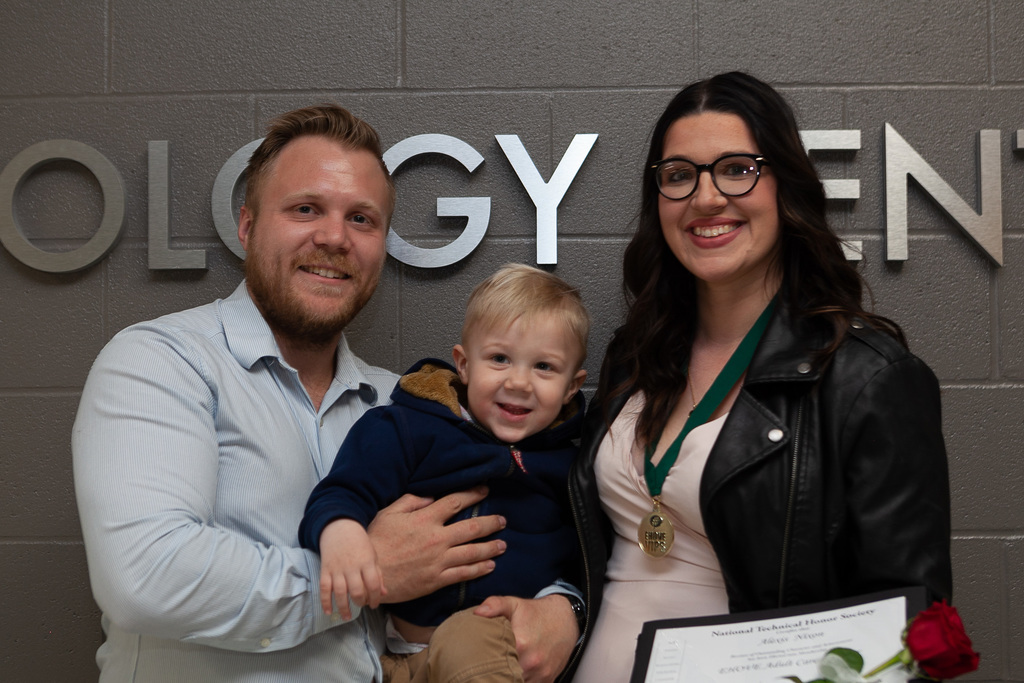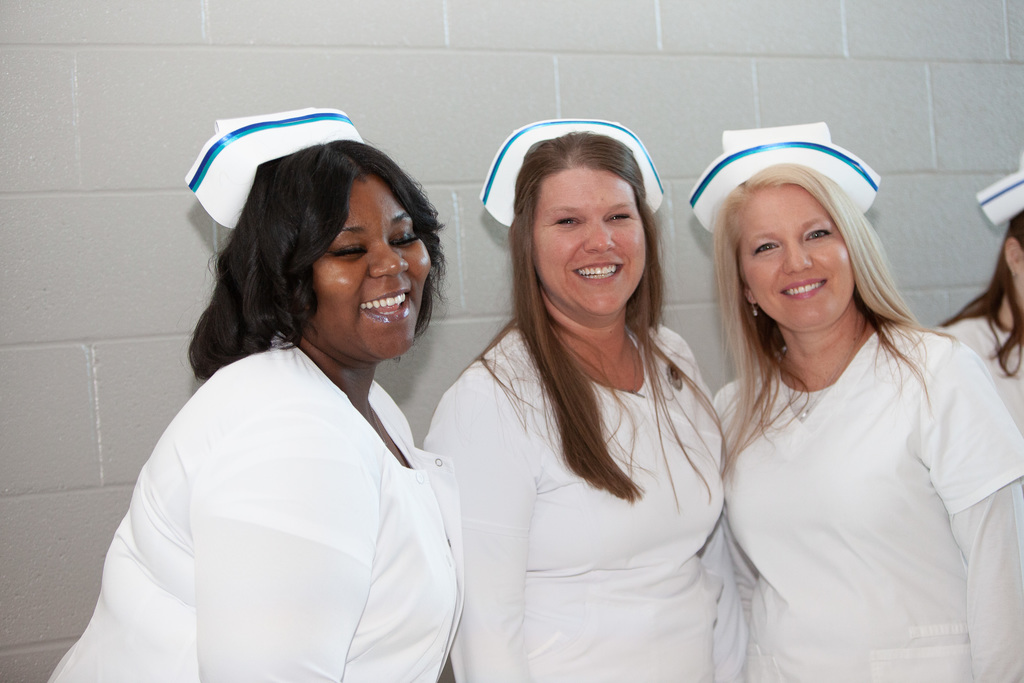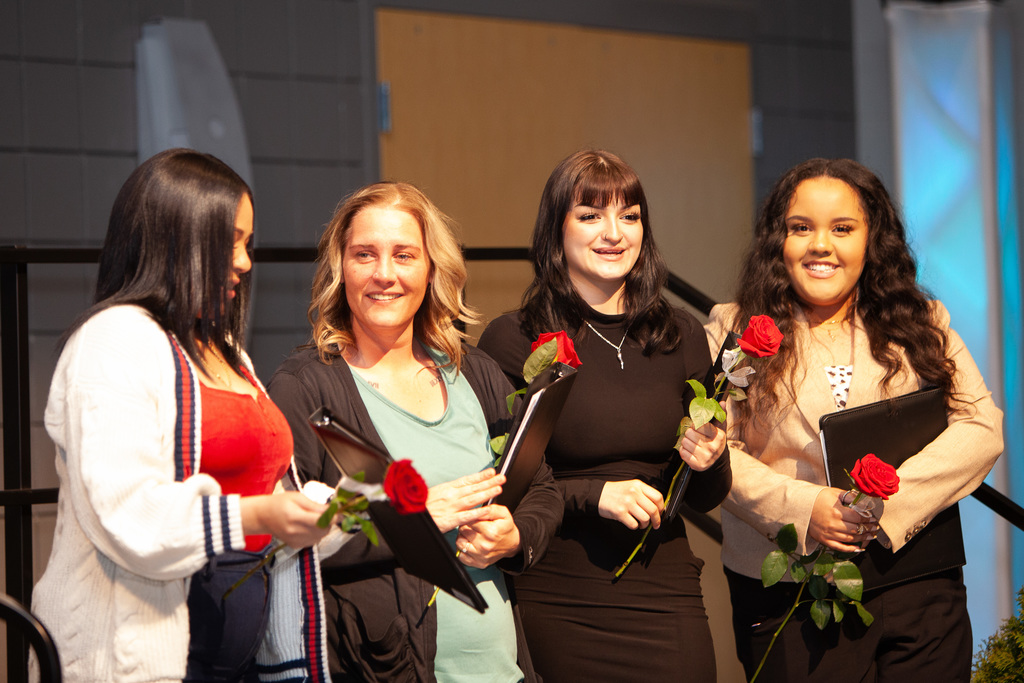 For Teacher and Staff Appreciation Week, administrators sponsored an Italian lunch from Marconi's Restaurant to thank teachers and staff in the high school and adult ed for their dedication and hard work. We can't thank them enough for preparing our future workforce for in-demand careers through skilled hands-on education. 👏 Thank you for all you do! #EHOVEproud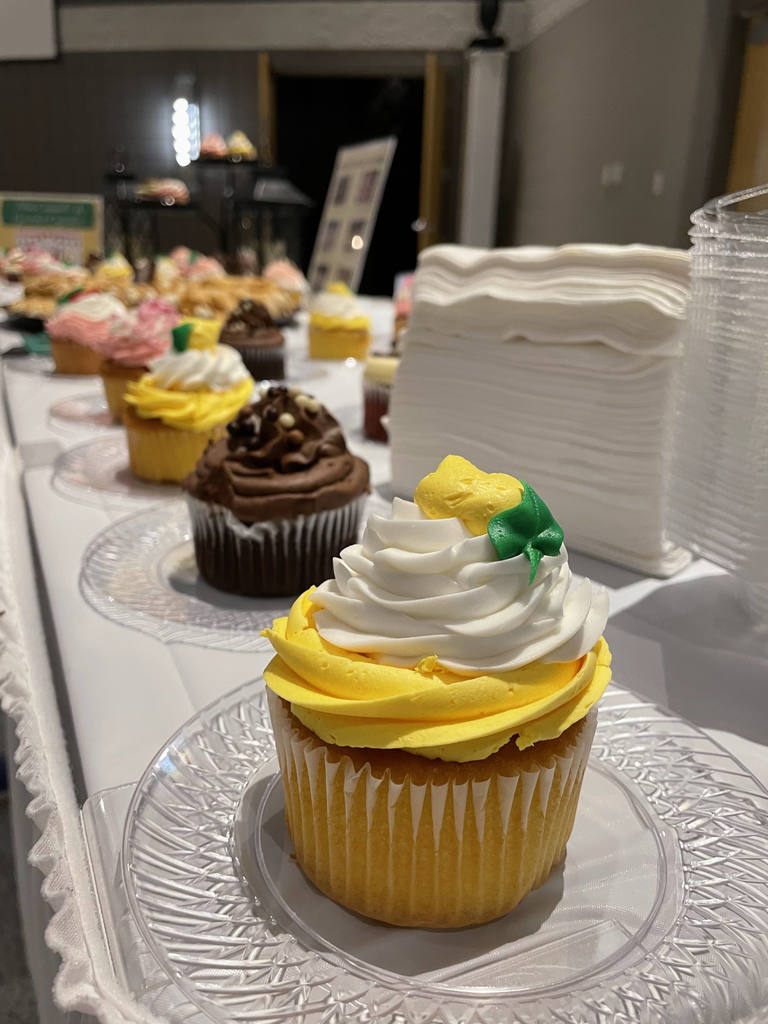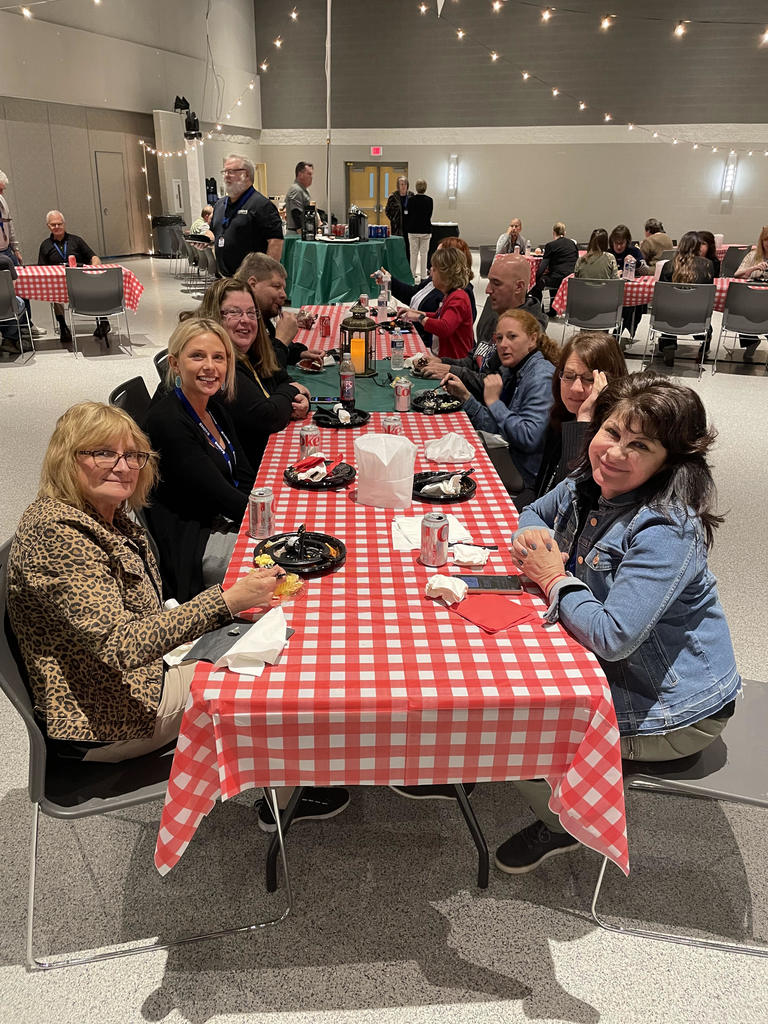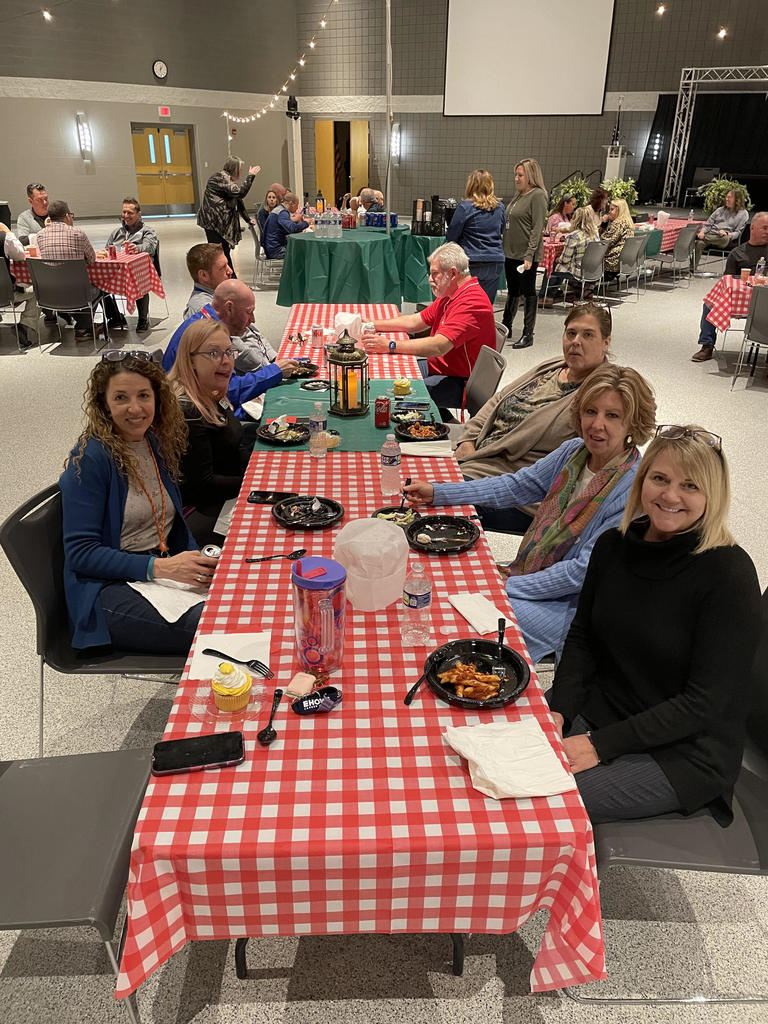 Our EHOVE Collision & Refinishing students have been doing a great job prepping and repainting 50 wall panels located in The Center! ⭐ The colors are going from orange and yellow, to navy and gray to fit our new branding. Great job, students! 👍 #EHOVEproud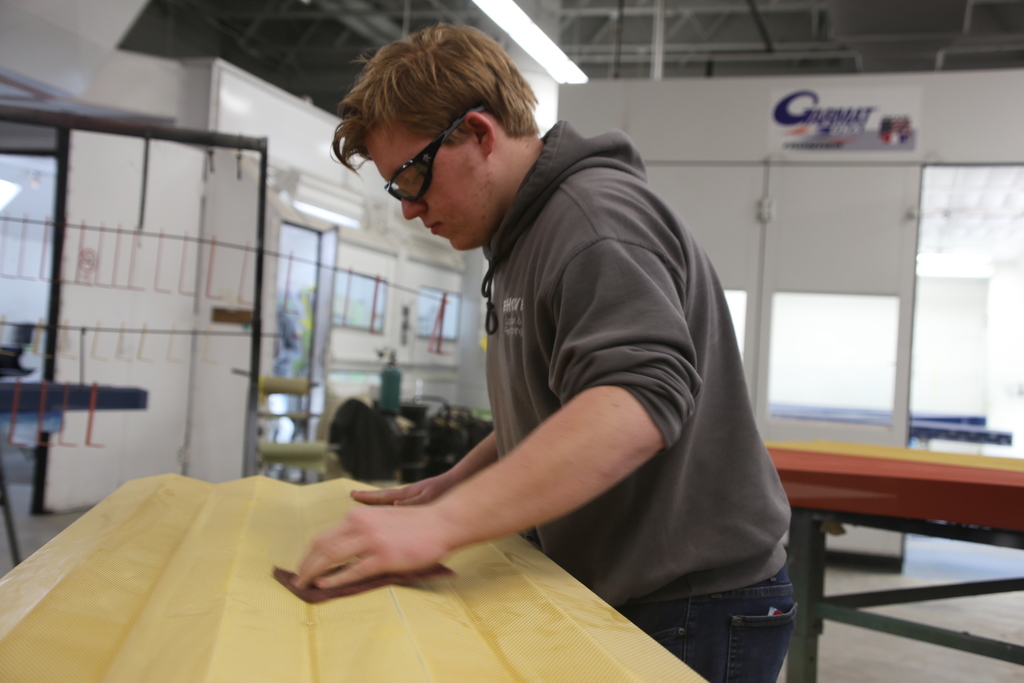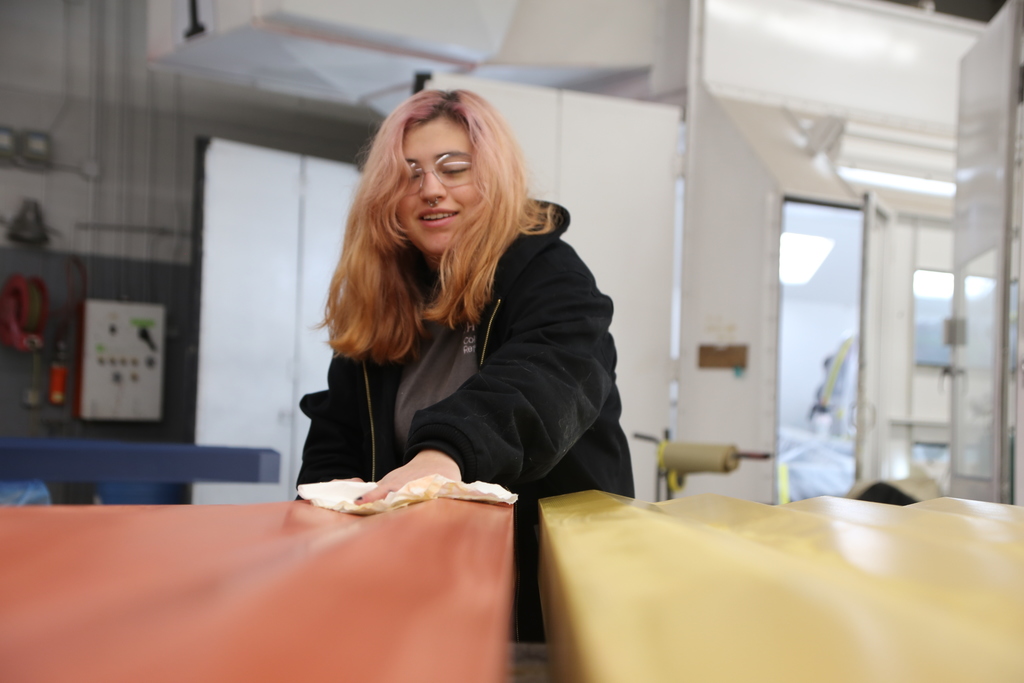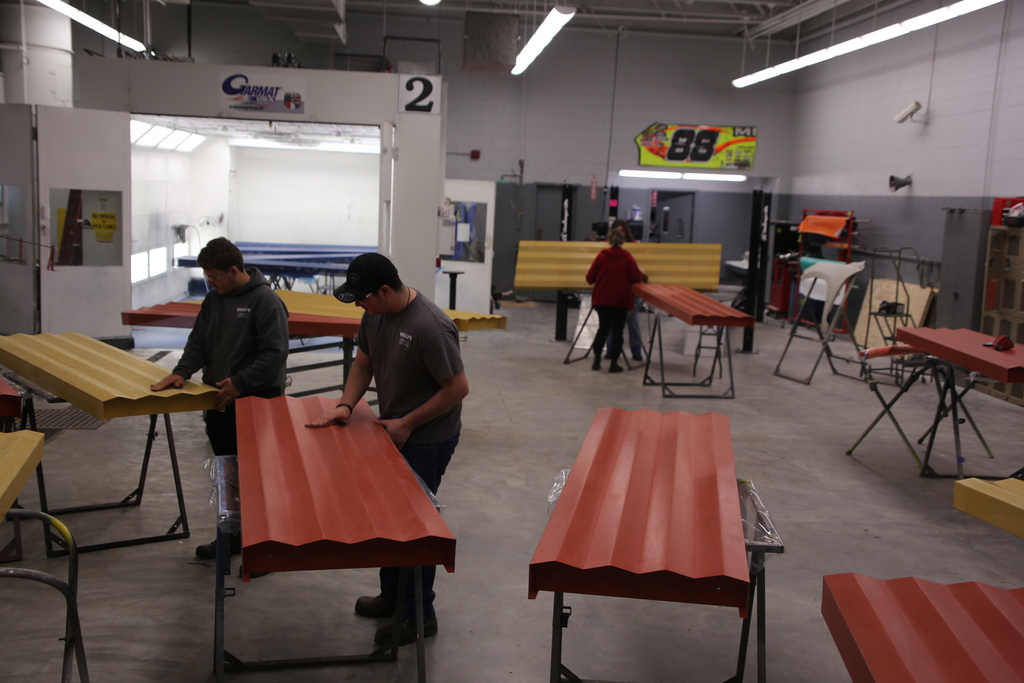 What a fun way to start the day! 😀 Our EHOVE Career Exploration students participated in a LEGO® competition, and from the looks of it, they did a great job! #EHOVEproud

It's School Bus Driver Appreciation Day! 🚌❤️ Thank you to these amazing individuals who safely transport our students every day: Jeremy Bliss, Laura Speer, Laura Baxter and Paul Smith. Many of our staff members also obtained their bus driver certification to assist the school with student transportation needs, and for that we are grateful! #EHOVEproud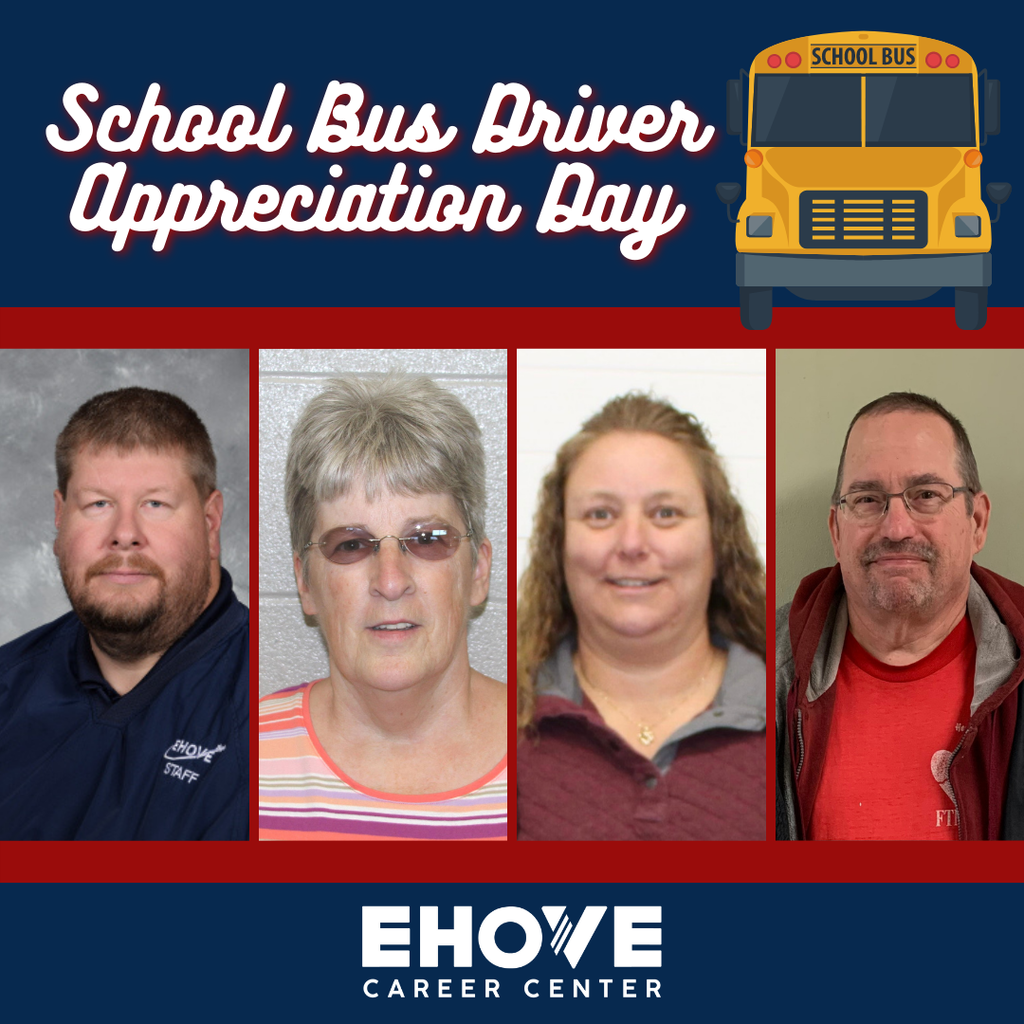 We are excited to continue our EHOVE Ambassadors feature! 🎉 These students have been selected through an interview process and instructor recommendations to represent EHOVE and their career tech programs at campus community events and local high schools. Next up, Kaden Troike, an EHOVE Medical Careers and Perkins Schools student. 💙 What is something you've learned about yourself through being an EHOVE Ambassador? It's good to experience opportunities that are out of your comfort zone, because it grows you into the best version of yourself. 📅 How has being an Ambassador helped prepare you for your future? Getting comfortable with being uncomfortable. 👍What is one piece of advice you would share with a student interested in EHOVE Career Center? Don't come to EHOVE and do a program that your friends are in, do the program that you want to do because it will benefit you personally. 🙌 What extracurricular activities are you involved in at EHOVE? EHOVE Drug free leaders, Teen Leadership Corps, National Technical Honor Society 🥎 What extracurricular activities are you involved in at your home school? Varsity baseball Kaden, thank you for sharing! We are proud to have you representing our school. #EHOVEproud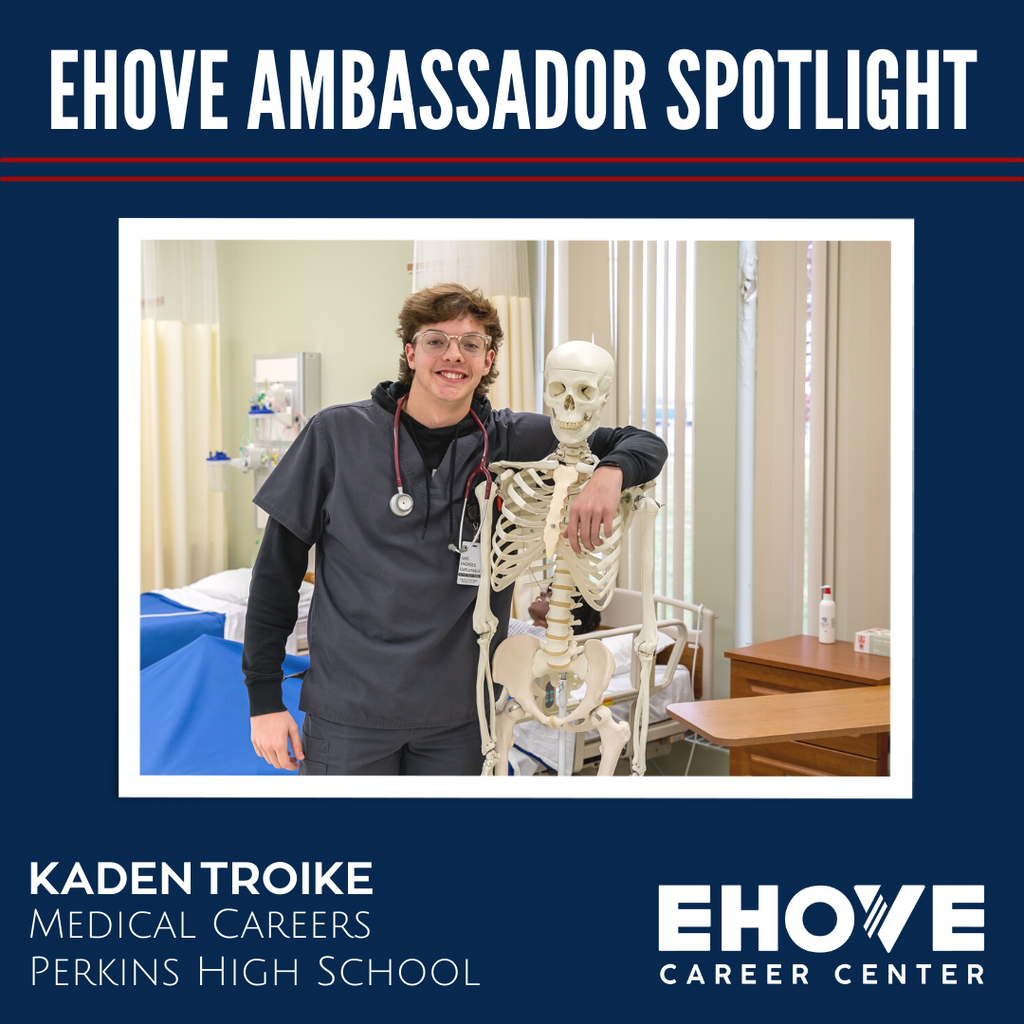 We have the sweetest students! LPN to RN students ~ Brooke, Dana and Frances stopped by to say thanks to our Administrative Assistants on April 27 for Administrative Professionals Day! Here they are pictured with Melissa Logsdon!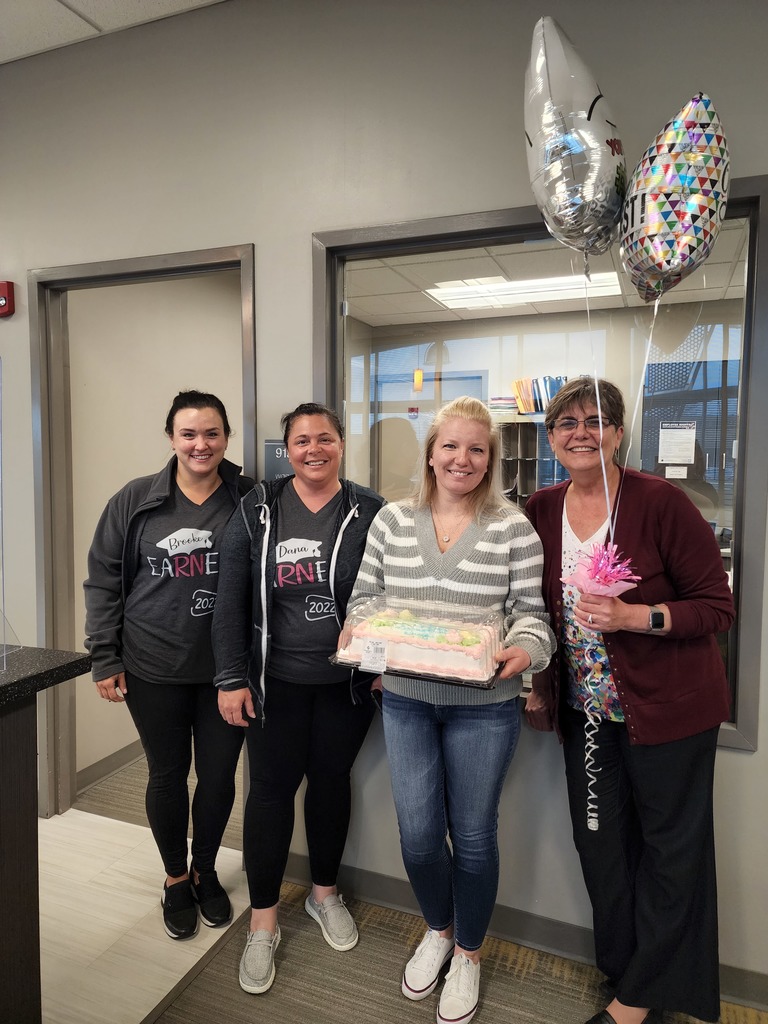 Join us in congratulating the FRC 2252 - EHOVE Mavericks who competed at the World Championships in Houston, Texas last week! 🎉🌎🏆 They went 8 - 2 and finished qualification matched in 8th place out of 75 teams on their field. They moved up to be the captain of the 7th seed alliance for the elimination rounds! 🦾 They were eliminated in the quarterfinals to the eventual runner-up alliance on their field. We are so #EHOVEproud of our students and the amazing season they had! GREAT JOB!

Criminal Justice juniors brushed up on their fingerprinting skills this week! 😀 They had fun while learning the differences between fingerprints. 🖐️ #EHOVEproud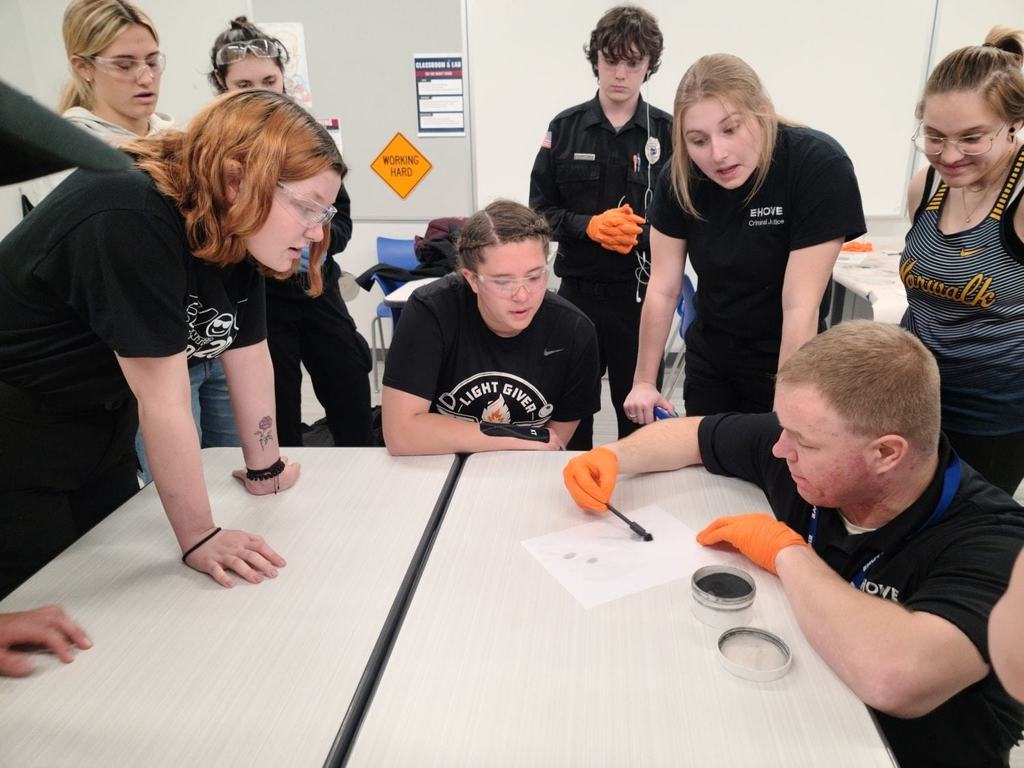 Looking forward to yummy breakfast in the morning!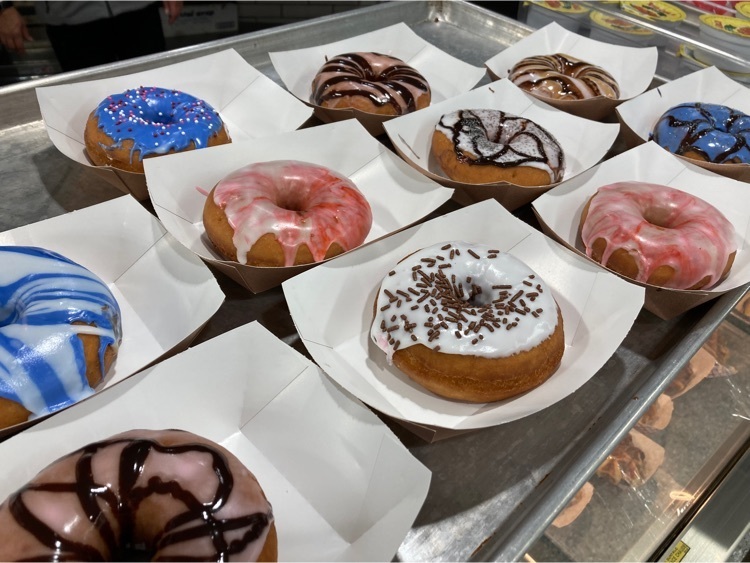 "Everyone can be great, because everyone can serve." - Dr. Martin Luther King Jr. Last week, our EHOVE Teen Leadership Corps students helped serve breakfast at Victory Kitchen! Great job, students!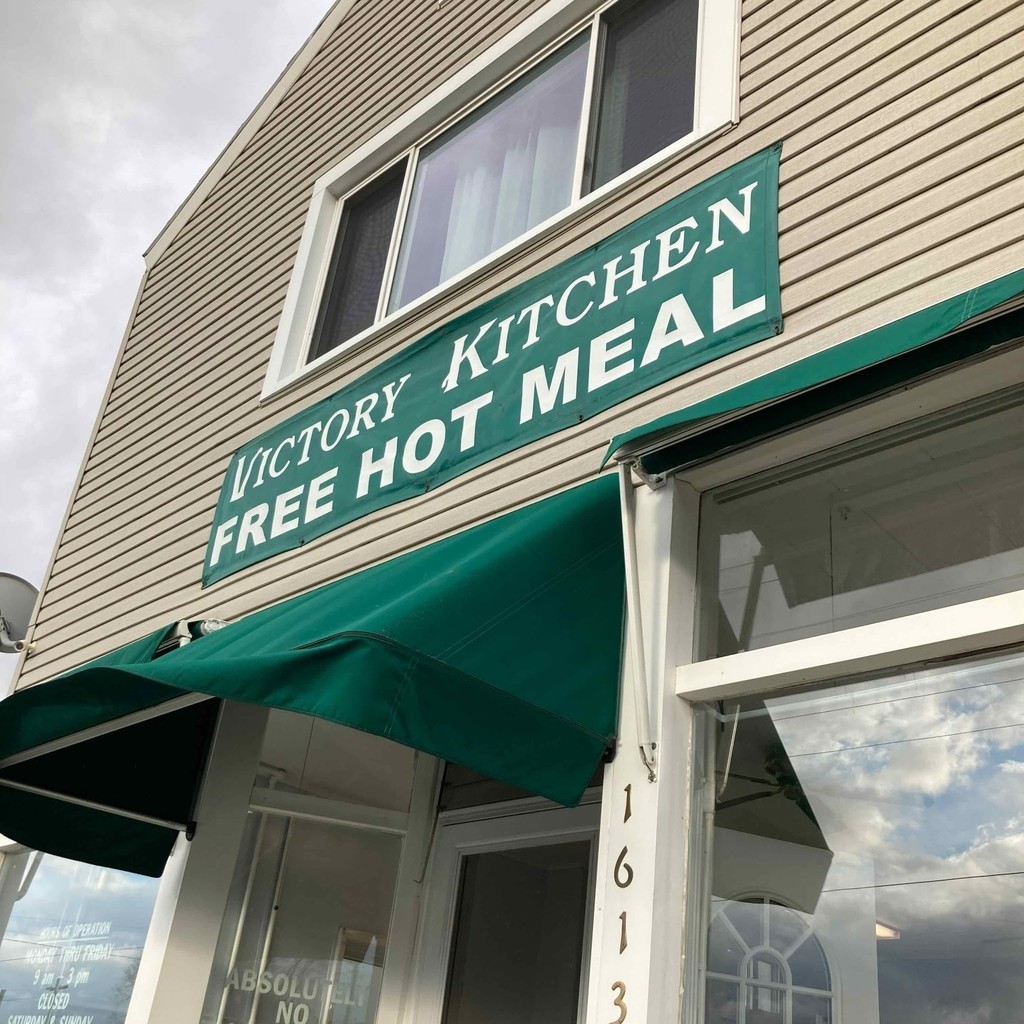 We are shining the spotlight on our adult education VIP's! 🔦😃 These students are selected to represent and manage their career tech program on social media. First up, Jacquelyn Daniels, EHOVE Massage Therapy student who manages Facebook! 📲 💙 What do you love most about being an EHOVE VIP? I love being able to capture my experiences at EHOVE and show everyone just how much EHOVE makes learning fun and engaging! 🤔 How will being an EHOVE VIP help prepare you for your future and career? It has given me a better opportunity to interact with my classmates, and dive into my program. 🙂 What do you enjoy doing in your free time? I love spending time with my family! Thank you for sharing, Jacquelyn! #EHOVEproud