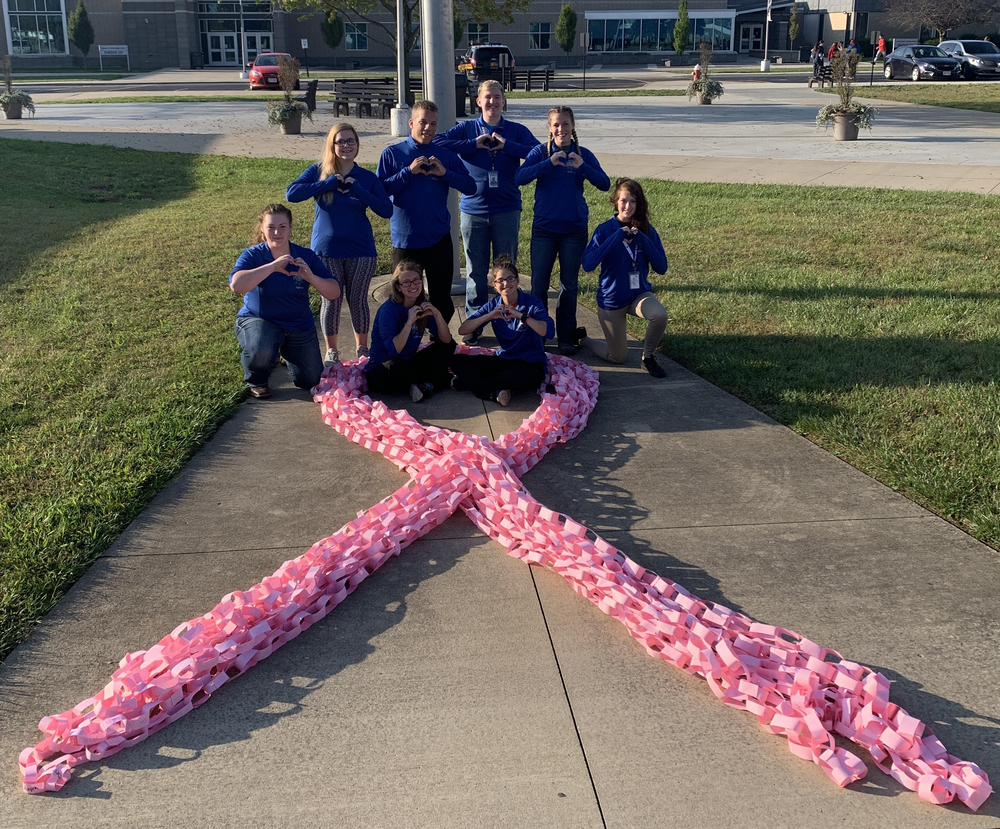 Volley for the Cure
By Kendra Ward
Monday, October 14, 2019
EHOVE students in Teen Leadership Corps (TLC) collected money through a campus fundraiser as part of Volley for the Cure. For one week, TLC students sold pink paper chains at a cost of three for $1, as part of competition between all of EHOVE's career tech programs. The winning program was Business & Marketing. Their efforts raised over $900 for Cancer Services of Erie County.
EHOVE Teen Leadership Corps teacher Jen Moore said they saw a need for extra money for cancer research, so they decided to participate in the fundraiser to raise as much money as possible for Cancer Services of Erie County, in honor of Wilma "Dottie" Lawson, who died of breast cancer. Lawson's son, Todd, is an instructor for Career Exploration, a program for sophomores at EHOVE.
The class fully dove into the project by preparing and cutting the paper links, visiting each classroom and donating their lunch time to sell them, providing stickers to buyers, counting the money, tracking each classroom's total sales, and ensuring the documentation for the deposit and program competition. "It was a great opportunity for the students to focus on teamwork, organization, good communication and leadership," said Moore.
They also understood the importance of marketing their fundraiser by creating PA announcements, visuals for the cafeteria, and social media posts with good information and quality photos.
"Everyone worked together as a team, utilizing problem-solving and communication skills to make the campaign a success," said Moore.